Just had lunch at Nomi's and my new favorite restaurant.. especially when starved.
Gulai Kawah.
The restaurant, I think just opened a couple of months ago at Section 8, Bandar Baru Bangi. If you are familiar with Bangi area, then the restaurant is opposite of Bangunan PKNS Bangi.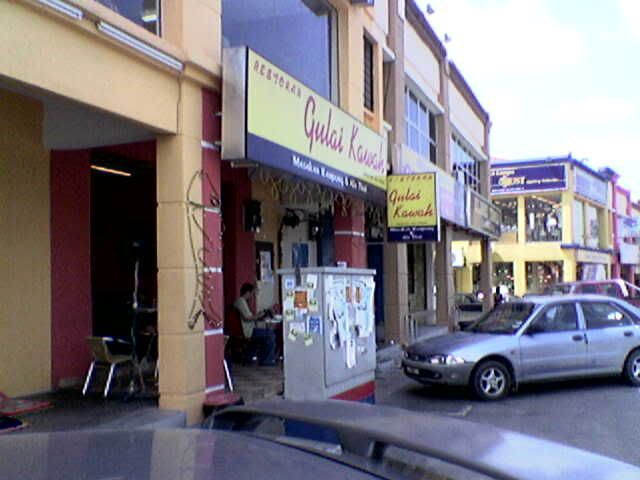 My personal opinion, if you're looking for a wholesome lunch, in other words, u're famished, then you'd be glad Gulai Kawah is around the corner.
Nomi had its specialty gulai daging, and sayur pucuk paku... and had limau ais for RM6.20.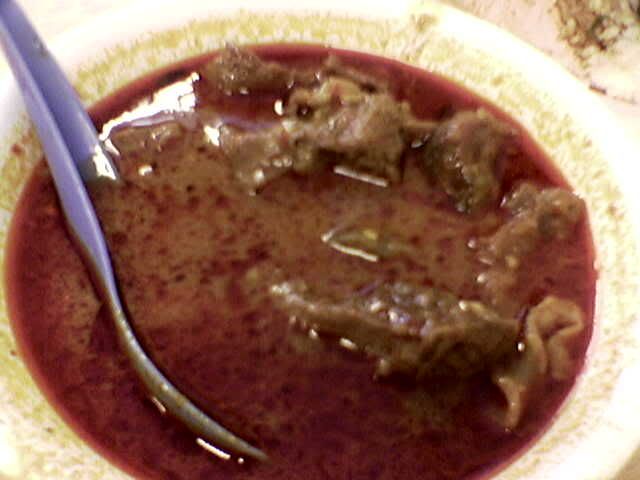 While I had sayur kacang dengan daging (more like daging dengan sayur kacang), ayam masak merah and pajeri nenas, and sirap limau. It costs me RM6.20. (I guess the cashier likes me)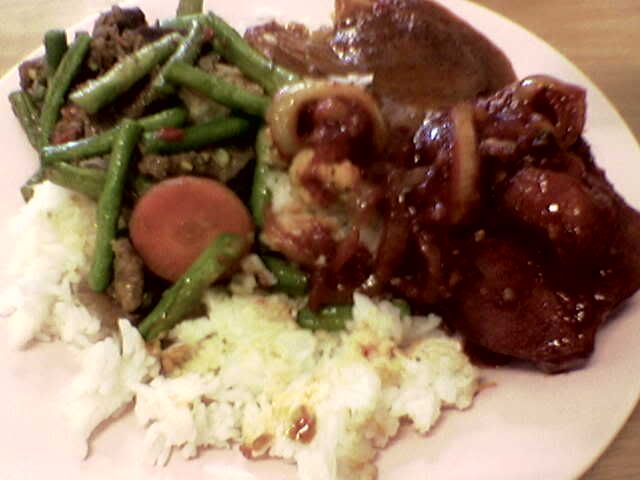 ps: the pictures may not be as good as it tastes.. :D. Took the pictures using my Nokia 6230.